SOAS Studio Sessions – Launch
SOAS Studio Sessions aims to bring you the diverse sounds buzzing from our students within the Univerisity walls – filmed within our own SOAS Radio Studio.
Episode One: Rally by Zackiel
Zackiel is studying Ethnomusicology and has taken musical inspiration from his travels. His unique vocals soulfully expand on his thoughtful lyrics, whilst his driving funky guitar techniques fuse elements of blues and folk.
"One of Zackiel's first written tracks, 'Rally' is an ode to family, friends,  loved-ones, all the people, to get together and get strong together. A shout-out for love and interconnection as things to always strive for and not let slip by the wayside."
WATCH HERE https://www.youtube.com/watch?v=DtqGEhwvLtc&feature=youtu.be
Contact Zackiel: https://www.facebook.com/zack.lewisgriffiths
Upcoming Events: July 16th 2019  – Balabam – London – https://www.facebook.com/events/615617082292119/
SOAS Studio Sessions Team
SOAS Music Editor / Producer: Sophie Darling
Assistant: Chloe Cochran
Filmography and Editor: Tanvi Kanchan
#Music, #Live, #Session, #Studio, #Radio, #Acoustic, #Blues, #Rock, #Funk, #Soul , #Country, #Male, #Singer, #Song, #Writer, #World, #Radio, #SOAS, #Unviersity, #Series, #North, #African, #Blues, #family, #Friends, #Activism, #Protest, #Political
Heijra Interview
Hejira's music has been bubbling away at the edges of the London alternative music scene for a while. Comprised primarily of session musicians Sam Beste, Rahel Debebe-Dessalegne and Alex Reeve, Hejira came together in the late 2000s to create their own signature blend of post-rock and neo-soul. In 2012 their music caught the ear of acclaimed British composer and producer Matthew Herbert who released their first album Prayer Before Birth on his Accidental Records imprint in 2013.
But just as momentum began building behind them, Rahel, Hejira's singer and bassist, was struck by a personal tragedy that deeply affected both her and the rest of the group. Their second album Thread Of Gold, released February 22nd, was born out of this moment but truly took shape during the band's trip to Ethiopia; a trip that became somewhat of a homecoming for Rahel and sparked a new phase of heightened creativity and self-exploration for the group.
Thread Of Gold is a powerful and nuanced exploration of community, love and friendship and their unlimited capacity to provide solace and healing. I caught up with members Sam and Rahel in ahead of their album launch party at Oslo in Hackney March 7thto discuss the process of releasing such a personal record and how its developed into a live show.
https://www.youtube.com/watch?v=gJhvpiYK4m4
How have you felt since you released the record? Because I know it's been a while since you started working on it? How does it feel to have it finally out?
Rahel: It feels really good! It was a bit strange at first. On Friday morning I was a bit 'aaaah what does this mean?' But when I saw Sam and Alex and we went to the studio and had a rehearsal that day there was a kind of sense of occasion around it – and it started to sink in that yeah the record is out. Or when we started to get text messages from people and they've said they've listened to a song that you haven't released yet – and I was like 'what you've heard that song?' It takes a minute for your brain to adjust even though you've been building up to it for so long. But it feels really good to finally release it. Now its become a kind of exercise in letting go because we've had it in our little world for quite a while and letting people live with it and letting it become whatever it is. Its exciting to hear peoples' responses breathing life into music that we've essentially finished a year ago but it takes a while because we are releasing it ourselves to get into that position where we can finally do it in the right way.
S: It feels a bit like a new beginning again for me. Its quite interesting because the campaign started in September 2018 with the first single and then we did the first single in January. But it still feels like an album coming out feels so much more to people because people who hadn't messaged me about the singles coming out have been messaging me about the album coming out. And it's really encouraging. It feels like people still want bigger statements and there's an audience for that. I guess our album is that kind of an experience and its nice to get some feedback from people who said they've listened to the whole thing and gone on a journey for the whole record which is what we were hoping for or what it ended up being.
In some ways because it's been such a long time coming and we're so familiar with the music its quite odd in a way that it comes out and actually feels quite organic. I mean its always going to be quite a gradual organic way in which the record finds its way into the world. I mean its not like we've got a huge budget and there's a huge splash going on everywhere – it just feels quite chilled in a nice way.
When you started the recording process for Thread of Gold were all the songs fully formed or has it been a gradual development process with songs being added into the mix along the way?
S: Well one of the tracks was actually fully formed by the time of the last album in 2013, which is Empire. But that song was written towards the end of that process and almost made it onto that album but then didn't and we were still working on it after that and throughout the period leading into this album. Then there are tracks dotted along the way because we were always working in different studios whenever we could find time and it was recorded in quite a few different places at different times. But our trip to Ethiopia galvanised everything and gave it a spine.
Could you talk a little about that trip to Ethiopia. Why you went and what it meant?
R: My father passed away in 2012 and it was in the midst of the debut album coming out and we were in the middle of that world and that process. It didn't really give me enough time and I wasn't able to adjust mentally to what that meant to me really for me. After a while after the record had come out I started to feel like I needed to reconnect with my heritage and my father.
When my dad died we took him back to Ethiopia and I went for 6 days and buried him there and then I came straight back and then we released Prayer Before Birth. I was suddenly back in that world. And obviously you go through these stages of grieving but its weird and difficult to work out how it connects to your life and how it connects to your world and your music and your creativity and expression and all those things and your every day. And it's really hard to work out. Its like you've smashed something on the floor and all your feelings are in different places. It took me a little bit of time to find a way to open up with myself and Sam and Alex about that.
And when I did I had this feeling that I really wanted to go back to Ethiopia. I hadn't really connected with that part of my life and that world in my adult life. I'd had a bit of a connection with the place when I was younger because my mum lives there so I had been there quite a few times. But I hadn't really had a positive experience so I didn't really know what to make of it. And then to go back there and bury my father obviously changed my perspective but I didn't really have enough time to process what that meant. I wanted to figure that out and some of these ideas in the album like 'I Don't Belong To Anyone' were kind of to do with that as well. I was trying to understand my relationship with my mother and trying to work that out through conversations with Sam and sketching all these ideas out. But I had this strong feeling that I would like to go home and make this trip around Ethiopia and get to know my family on my own terms.
https://www.youtube.com/watch?v=vYXPdty1-8E
I went back first with my family and toured the north and did a historical trip all by car. 10 days to travel around the whole of North Ethiopia. It was an incredible experience to see the landscape. It's so vast and expansive. It was like a pilgrimage. And I was taking videos and recordings and writing a lot of poems I guess and bits of that ended up making it onto the lyrics of the record. You can hear some of the field recordings that myself and Sam took while we were there on the album as well.
But the music really came later once Sam and Alex arrived. I'd kind of asked them to come out and they'd kind of asked themselves as well. So when I got back to Addis and I picked them up from Bola airport and that's where it all started. They met my family and we travelled around and we soaked it all in and we went searching for vinyl which is a really hard thing to find there because there's hardly anything. And we met with this amazing record collector, who actually sold us a bunch of completely mashed up records, but it was worth it for the experience of sitting on his porch and learning the history of Ethio-Jazz and the music and connecting all the dots. And we went to these Tej Houses where they drink honey wine and theres a lot of acoustic musicians and traditional players and its very interactive and I'd not ever experienced that side.
When I went as a young child you don't see any of that because your parents parade you around all the extended family and you're tied to whatever their schedule is. It was nice to sink into that and seeing that with and as Hejira gave us that space to do that. It was really inspiring.
This was clearly an important and deeply personal experience for you Rahel. I'm interested to find out what makes Thread Of Gold, an album so heavily rooted in that experience, a Hejira record rather than your record?
R: Hejira for me is a friendship. Everything that we've done together so far is always to support each other and find a voice for each other and to elevate each other. I feel that's what Sam and Alex were trying to do for me at a time when I couldn't really express myself. But we were on that journey together and the record is definitely our voice – because it was a shared experience in many ways.
S: We're such close friends that its like family or being in a really long term relationship where you get to know somebody really really well. And when any of those people go through something so life changing then it affects everybody because you want to be there for that person, you want to help them through it and support them through that process. And you feel the hurt that they're feeling when they're upset. That has changed over time with Hejira according to what each member's needs are at any given time and what they're going through.
It's more multi-layered than just Rahel's experience as well. A lot of our lyric writing happens together. It's a kind of communal process trying to digest what we've been through as a group.
What do you mean when you say your writing is a 'communal process'?
S: That has also changed over time. The music always happens in some of grouping. Some of the lyrics on this record, Rahel brought pretty much by herself. But that was a new thing compared to the first album where I maybe brought a few more of my own lyrics to the record. There was a different dynamic, which changes over time. Hejira is never something that is just for one person. Its what we make together. But at the heart of this record is something that Rahel went through and there are other themes, which we explored together, but ultimately its Rahel's experience that ties it all together.
R: The songs can mean different things to each of us at different times. Sometimes when I write a song I get a bit nervous because I don't know what it means or what I'm really trying to say. Then I'll listen back to it at a different moment and it will suddenly click and I'll understand then what I was expressing before. And I think a lot of the time you can't really articulate what you were expressing in the moment because it's something that we draw out of each other.
S: It's very fluid but its always communal – we have tried writing things ourselves and then taking it to the group but if they're too fully formed then it doesn't really work. There needs to be space for everyone to bring their own ideas to it.
What kind of music was influencing your writing and recording during the making of Thread Of Gold? It seems to have been quite a drawn out process. Was there one overarching influence or did loads of influences creep into the music as time went on?
R: I was watching an interview with Mark Hollis, the singer of Talk Talk who died recently. People always reference Talk Talk when they talk about Hejira and to be honest I hadn't ever listened to them until Paul Lester mentioned them in reference to us in The Guardian. But someone was asking Mark Hollis in an interview about the writing process and its very similar to how we write. He said that its quite drawn out because it involves everybody and everybody has to have a space to create something and that's Hejira too. But I feel mostly we don't even know who or what are influences are not only because of our own creative process but also because we are constantly sharing videos and songs with each other all the time during rehearsals and I think all those little interactions seep into the music.
https://soundcloud.com/hejira/01-save-it-for-another
A while back we were going through this Nina Simone phase and you (Sam) showed me this video of Nina Simone performing. And she was so fierce and righteously angry and it was really powerful to see her owning her feelings on stage. And then I remember having a similar experience after watching that while performing 'Save It For Another' and it shook me in my boots because I didn't know that I had the potential to do that. That was quite a pivotal moment for us realising the live essence of this record as well. It's kind of helped us as well – we do things that we never used to do for the last record. We have little meditation sessions before we go on stage now and it gears us up.
How has the live performance aspect developed with this record? Thread of Gold is largely quite meditative and immersive but how does that work live with a 3 piece?
R: Well we perform as a 5 piece. We have two additional musicians Johnny and Calum. Johnny is a drummer and Calum plays guitar. There's obviously more that you can do with that.
S: It's really a different realm playing live. Sometimes I long to record our live show because its so different to the album. It's a different iteration of the same ideas or like a continuum exploring the same material. 'Save It For Another' live is so much more explosive. I like that on record its very contained and detailed and that it holds back its emotion in a way. There's a lot of emotion in it but its quite internal. But live that emotion becomes way more outward. Our live show is very fluid and is always evolving over time and I feel we've really grown into a band performing this material live. And I think now we have developed an experience of this music live that is totally additional to the album experience.
Recently you've been shedding light on the community around Hejira. What was the reason you decided to do that now?
R: Recently we did a photo shoot party with all our friends and we invited them down to celebrate the release of our single 'Joyful Mind'. It was an idea that came into my mind because the idea of a sense of occasion is quite an important theme for me and for the record. Creating new rituals, besides just the ones that we have like birthdays and funerals and weddings, to connect with people and using music to create new memories and experiences and to celebrate each other. I think its part of the main themes we are exploring on the record. I think that's why we wanted to celebrate our friends and family now.
https://www.youtube.com/watch?v=lDxpi5h1oUo
Trio Da Kali @ The Old Church, Stoke Newington – 26/10

With the recent release of their debut album Ladilikan, a collaboration with Kronos Quartet the enduring tradition seekers, Trio da Kali have been kept very busy, performing on Worldwide FM and at Rough Trade in the lead up to their show at The Old Church. The Malian griot super-group were actually formed with the purpose of combining their traditional Mande music with the Kronos's classical strings, but on this occasion they proved, as they have done many times before, that they certainly don't need any accompaniment. After a short but sweet vocal exposition by Hawa Kassé Mady Diabaté, whose profound voice really made use of the acoustics and ambience of the building, the group started their slow and sophisticated groove. The Church's ambience only enhanced the earthy texture of the bass ngoni, which, plucked carefully by Mamadou Kouyaté son of the famous Bassekou, emanated out underneath the fluttering of Lassana Diabaté's balafon. Lassana's metronomic timing created a meditative atmosphere, where as the spiritual power of Hawa's voice seemed to erupt from nowhere and demand attention as she stood humbly next to the ornate pulpit. At moments, during graceful transitions to double time, Hawa would begin to dance to the percussive rhythm of Mamadou's ngoni, so emotively and with such grace you had to savour each moment. Initially I was disappointed that I would not hear Kronos' input, however, to have a traditional music laid out so beautiful and sparse I'm glad it was so.
Interview with Anchorsong
Masaaki Yoshida aka Anchorsong is no stranger to SOAS Radio, having made a guest appearance on Furniture Music. We caught up with him at WOMAD to talk about his live setup, how he views his musicianship and where he has been drawing his influences from lately.


Anchorsong
I saw you play earlier this year at the Mondomix festival where you played with your string quartet, you are playing your set at WOMAD solo. How often do you play with your quartet and how much does your live show vary when you play with them?
It depends, 70-80% of the time I play on my own. With the quartet we play a similar set list, but the arrangement is slightly different, it is a bit more playful. When I play on my own, it is quite minimal because I am working with loops. So even if I'm using a similar string sample, it will sound more minimal. When I play with the quartet, obviously I don't have worry about the restrictions in sound, so the arrangement is a bit more flexible and I would say it adds a bit of drama.
Would you be interested in performing with a full string orchestra?
No, to be honest, it's not something i'm interested in. A quartet is big enough and I prefer to keep it intimate, sometimes less is more. I like the balance of the quartet, with two violins, a cello and viola. I find keeping it minimal works better for me.
You are often billed as a Japanese producer, although you are based in London. Would you say you see yourself as a "Japanese producer" or "London based Japanese producer"? How do you think your background has affected your music in relation to where you are based now?
I don't feel like a belong to a scene in London, but even in Japan I didn't really belong to a scene, so I guess I have always been an outsider, and that hasn't changed! I think it might have something to do with me being Japanese, I feel like even if I tried being a part of a scene within the UK I wouldn't be able to do it because I have a different frame of reference coming from Japan. So for example, When I try to write a melody, it is perhaps informed by Japanese pop, which is what I grew up listening to until I was about 13. In a way, I guess it is "in my bones".  I don't think my music sounds "western", nor would I say it sounds "oriental". I try to stay away from writing very "Japanese" melodies and make a point to stay away from traditional Japanese instruments such as the koto or shamisen. Basically, I don't want to be exotified or considered "oriental".
So, you would prefer that people don't label what you make as "world" music.
Definitely not, no!
So how would you describe your own music?
I would describe myself as a "live" electronic musician, if there is one thing that I can use to differentiate myself from other electronic producers, I think it would be that I'm very heavily focused on live performance. Which is something I don't find to be common amongst other electronic music producers. I try to keep my live shows as interactive and playful as possible, which is why I don't use a laptop, which is something I cherish. I think it gives my performance character.
What does your setup look like?
At the moment, an AKAI MPC-1000!
So even though you don't consider the music you make "world music", your last album, "Ceremonial" drew influences from African rhythms and percussion. Where have you been drawing influences from lately?
Lately I have been listening to loads of Bollywood music soundtracks, mostly from the 70s and early 80s. There are a few legendary producers I have been listening to and my favourite is probably R.D. Burman.
R.D. Burman
There is a lot of material to listen to, Bollywood producers were prolific back in the day!
Yea! R.D. Burman is probably one of the most, if not the most prolific musician I have encountered. I have been listening to at least one of his albums every day for the last 6 months and I don't even think I've listen through half of his discography! His catalogue is so vast! I'm not getting tired of it though, I always find some interesting break, arrangement and sound. It's very refreshing because the arrangements are so different from western music. So, I'm getting inspired by his music a lot!
You recently released an EP, Mother on TruThoughts. What can we expect next from you?

I'll be releasing my next album on TruThoughts. It's not finished and there is no release date, but you can expect influences from Bollywood scores!
Five Favorites from WOMAD 2017
A 1982 benefit double LP for the first "World Of Music, Arts and Dance" stated that it was the intention of the WOMAD festival to focus wider U.K. public attention upon the traditional and contemporary arts of non-western cultures as practiced in the U.K. as well as worldwide by playing host to artists, cultural exhibitions, lectures, films, workshops, arts, crafts and food. This broad programming intended to bring together adults and children from different communities within the U.K. in order to explore an "open and varied environment".
35 years on, it is safe to conclude that WOMAD has stayed true to it's ethos in diversity in musical programming whilst exponentially expanding the number of artist and guests it plays host to. The population of WOMAD can preemptively be said to consist of rural and urban middle class families with some local kids from the surrounding areas thrown in the mix (for a more accurate survey stay tuned for an ethnography conducted by researchers from the University of Manchester). They could be found intermingling at the late night favourite "Mollys Bar" which served the function of an Irish style music pub during the day and was a sanctuary for boozed out oldies and minors on gurners in the evening. Their voices often joined in unison to chant "Oh, Jeremy Corbyn" which could be heard before, during and after concerts as well as around campsites. Although Jezza was nowhere to be seen, he was not missed – thanks to the skilful festival programming. In these turbulent times, the demand for "sounds of resistance" cannot be understated and WOMAD delivered the goods. Special mention goes to the Afrobeat bands: Bixiga 70, Dele Sosimi Afrobeat Orchestra and of course the headline act Seun Kuti & Egypt 80 and Roy Ayers whose politically charged lyrics were met by the crowd with great enthusiasm.
Here are five of our editors favourites from the latest edition of WOMAD:
Daymé Arocena
Presented by her band as the next Diva, the 24 year old Cuban artist gave a captivating performance at the intimate Ecotricity stage on Friday Afternoon. Singing in both English and Spanish, Daymé Arocena skilfully moved between songs founded in Cuban rhythms as well as more neo-soul informed numbers. It was a sassy performance ending with what she described as an "adult song" song titled "Don't Unplug My Body" where her initial scatting turned to full moaning to the confusion of some of the younger attendees. It could not have been a more fitting way to end a performance on a stage hosted by a local electricity company.
Portico Quartet
The band originally formed of musicians that met whilst studying at SOAS made us proud with their Saturday afternoon performance at the Bowers & Wilkins stage. The British speaker company has hosted a stage the last four years at WOMAD to test their prototype speakers. It has grown exponentially in size each year, playing host to more electronic and experimental acts. To our great delight, Portico Quartet have recently reformed and gave a packed tent a magnificent live performance. Alternating between old songs and new material from their upcoming album Art in The Age of Automation, the quartet's musicianship shone through on the B&W surround system as their richly layered ambient textures provided a feast for the ears and complete immersion in sound as they utilized the system, elegantly panning the sound which had ours necks turning in search of the source of their magic.
Zhou Family Band
At 11am on Saturday morning, the World Rhythms Tent at WOMAD was already buzzing with energy. The Zhou Family Band from Anhui, central China kicked off day 2 with a music workshop. The band started with a piece called "A Hundred Birds Saluting the Phoenix" (百鸟朝凤), a well-known Chinese folk tune which demonstrated their virtuosity and the versatility of their many shawms, flutes, mouth organs, drums and cymbals and voices through the imitation of different birds. The ensemble's main performance began later in the day in the Siam tent, where they played repertoire from funeral, birth, wedding and ritual celebrations, some of which has been performed by their family for over 600 years. The Zhou Family Band's intoxicatingly energetic and melodic music has been warmly welcomed and celebrated by audiences all over the world and the WOMAD crowd was no exception.
Clap! Clap!
After three days in the rain, playing to a Sunday afternoon crowd as an artist who delves in to higher tempos cannot be said to be the easiest task. Nonetheless, Clap! Clap! aka Digi G'Alessio passed with flying colours. Joined by two drummers and a bassist, they brought the most energetic performance of the festival. Playing tracks such as "Rainstick Fable", they had the Big Red Tent bouncing with delight, with mud flying off dancers shoes. It only took a few songs for the the Italian producer to push himself too hard as he literally went overboard, dancing so voraciously the table with his laptop and sampler collapsed forward, cutting the music to the crowds mix of horror and delight. As the tent filled with applause and a sense of amazement of what had happened, sound technicians flooded the stage. Armed with duct tape and the coordination of a Formula 1 stall, it only took about 3 minutes for Clap! Clap! to load up his samples and cue in his band before he was back at work, expertly drumming his pads and dancing with the same enthusiasm.
Floating Points DJ set
The Bowers & Wilkins tent played host to two of the UK's finest selectors: Joey Negro and Floating Points. Although the house don Joey Negro played a flawless set, it was Floating Points aka Sam Shepherd that stole our heart, ending the festival with a stellar set leaving us refreshed, uplifted and wishing WOMAD would continue for another few days.
At the peak of his set "FloPo" dropped euphoric disco classics to great effect, with GQ's – "It's Like That" and Sylvester's "I Need You", he held the dancefloor in the palm of his hand before airing it with WOMAD geared tracks such as Samba Mapangala's – Yembele before finally winding down the most dedicated dancers of the weekend by energetically working the EQ's to give The Gap Band's – "Messing With My Mind" a special touch before he waved the crowd goodbye.
SOAS Radio Resident Interviews – Dami Eniola aka Gugak Sounds
How did you end up at SOAS Radio?
I've been at SOAS Radio for about two years. I started in 2014 and wanted to try my hand at something new. Studying Korean traditional music, I got a lot of questions from curious people. At the time, I thought if I could do a show about these instruments, I could gain an audience that was interested in the same kind of music I was interested in.
How has your show changed from the first episode to the last one of season four?
(Check out Dami's show here)
It's become very diverse. When I first started, it was mainly to introduce people to Korean traditional music, but now it's actually reviewing Korean traditional musicians and their albums, going from a more academic perspective to one more about current issues.
In the beginning, the first episode, it was my first time in radio, and I felt very awkward and kept laughing. There's never a second first time.
What are your top three shows?
–  Bulsechul (불세출) interview. I'm a huge Bulsechul fangirl and did a review of their album. There are eight members, so I couldn't just have them over in London for an interview. I had to send the questions to Korea, where they replied in Korean and had to have them translated. But I didn't read the translation before the show… so it was very interesting to hear what they had to say. I also had listeners who asked Bulsechul questions.
– Ensemble Sinawi special because they had played at SOAS before. It was great going through their album and they're such a great group.
– Christmas special, with me not talking and just four hours of back-to-back traditional Korean music.
Tell me about the time KBS (Korean Broadcasting System) came and interviewed you.
They came Christmas 2015 after hearing about the radio show and about another English pansori singer. They also heard about a composer who is Korean by birth and has lived in England all his life and were also interested in a particular piece of music he composed. KBS was interested in doing a show about all three of us as Korean traditional music lovers living in London, in contrast to KPop enthusiasts. They talked about the Gugak podcast and interviewed me as well.
So, you have lived in Korea as well?
That's actually an interesting topic, I've never actually lived there. But I hope to study there after finishing up here.
Where do you think Korea society is going? How do you see it as changing?
It's a bit of a mixed reaction. From my perspective as a Korean traditional music specialist, it's a bit sad because the country seems to abandoning the culture of what it knows for what it wants to know, which is Western music. So if you look at the Western classical music scene these days, there are lots of Korean musicians who play very good classical music.
But if you ask them about traditional music they have no idea, and it feels like they're losing their roots. And what's ironic about that is that the West is trying to find out more about Korean traditional music, so it seems one is running down this way while the other is running the other way. I do hope people, especially in Korea, the ones who own the culture, do remain interested in it, so it can remain for a longer period of time.
Will there be any future shows?
I'm taking a break at the moment for academic studies, but I will be back after submitting my dissertation. Maybe in the future from Korea itself, especially for those who are interested in spreading the music outside of Korea.
SOAS Radio Resident Interviews – Russ Jones aka Hackney GT
How did you end up at SOAS Radio?
I knew the original station manager, the infamous Carlos Chirinos. He's the one who convinced the university to set up a radio station. He's unbelievable – a bit like a character from a children's show I used to watch called Mr. Ben, who would appear in all sorts of different unsuspecting places… he's actually now a lecturer in New York. We knew each other through working with a Venezuelan record company, and I was keen on the idea of doing a radio show.
How has your show changed over the past 200 hours of episodes?
(You can check out Russ' first recorded show here)
Well, I hope that it's got better. 200 episodes has taken a long time – it's been going for 10 years. My DJing is very fluid and so is always changing. I still programme my shows on iTunes, however I now carry them on a USB, whereas before I would have to burn it onto two CDs, and the show would be broadcast on FM when SOAS Radio was still called OpenAir FM.
Has the studio changed over the past decade?
It's still surrounded by dodgy students, and there's still the same carpet, which I guess has become a bit browner. A change would be that the current station manager Miia has made operations really slick, with a good online profile now that internet radio is a thing. Today there are a lot more shows and events, with some really prolific people on board.
Do you have any favourite tracks or genres from over the years?
As a rule I try not to repeat tracks unless I really like them, then maybe they'll get played twice, and perhaps again a year later or so. In terms of genre I mostly feature Cumbia because I love it.
>Your top three shows?
– The Annual collaboration with Cal Jader
– The guest show with Shantel (Bucovina Club Orkestar) – It was all over the place but we were laughing all the way through so that will always stick out.
– Episode 202, which happened to fall on International Women's day. It was great to focus specifically on female artists because usually about 70 or 80 percent of my tracks are by male artists.
Do you make a living through your music alone?
I used to help a friend run a Brazilian record label called Far Right Recordings, and wanted to make my own label and publishing company, but it wasn't viable. So then I created a spin off from Hackney Globe Trotter – my cycling clothing brand 'Hackney GT.' (I chose to drop 'trotter' as it reminded me of some dodgy backstreet dealers from Only Fools and Horses.) I started Hackney GT 6 years ago because it became increasingly difficult to make a living through the music industry, especially world music. – I've seen people go out of business left right and center.
How did you get into the music industry?
I loved going to clubs. We would go to nights put on by Gilles Peterson and Norman Jay in the late 80s when acid house was emerging, but struggled to find any regular jazzy/funk/hip-hop gigs near my base in Kingston. Consequently a couple of mates and I started our night every Friday in the Cockpit in Kingston. I found the whole promotion and organisation behind the events just as cool as the DJing, and from that little session things just blew right on off. We eventually came up town in the 90s to do a night called 'London Calling' with 1,500 guests sprawling through multiple rooms dedicated to jazz/funk n soul/house/DnB. It was in the 90s that I met Chris Greenwood (host of Madera Verde).
What was the world music club scene like in the 90s?
Man, it really was hot. Bar Rumba for example was packed seven nights a week! This was before bars had good music, and so people would have to go to clubs, which meant that the good clubs would have huge queues every single night, and would even turn people away for not being in the right gear. In Bar Rumba, Gilles Peterson drew 500 people in every Monday, and Chris Greenwood had his salsa night on Wednesdays.
How were you were introduced into DnB.
It was just something everyone was really into, ever since in broke out with Roni Size. I always play a bit of DnB when I'm DJing because it goes down really well, but nowadays I'm more into more old school stuff like Jungle, which mixes in old reggae beats. There's always good stuff coming out in the jungle scene.
What changes in the music trends amongst young people have you noticed?
I'm from an age of defined youth movement in music. It was almost like gangs: you signed up to a subculture, dressed accordingly, and couldn't have any association to any other genre. So, for example, if you were a 'soul boy', you'd never admit to liking a rock track. That's something which has changed a lot.
Nowadays it's pretty cool to see all ages go to festivals. For example, Roy Ayer's crowd at Wilderness 2017 was made up from 13 year olds, who couldn't really be familiar with his stuff, mixed with people through to my age and older, with everyone getting down together. Also, today world music is far more popular than it ever was when I was a teenager. We'd listen to things like Fela Kuti, but never anything from Mali or Indonesia. Rita Ray really opened my eyes to world music. Recently I've heard world music crossing into pop music like never before. It goes to show how timeless music can be.

What can we expect to come from Hackney GT in the future?

Who knows. I listen to the radio and hear music is forever getting rediscovered. It's exciting, there's a lot more to be uncovered.

World Radio Day 2017 – a recap!
On Friday the 10th of February academics, development organisations, and local stations came together for London's premier celebration of World Radio Day hosted by SOAS Radio in conjunction with C4D and the Centre of African Studies. This was the sixth World Radio Day hosted by SOAS Radio with both new and familiar faces joining us in the Brunei Gallery. The Radio Fair was buzzing with excitement and the Radio Garden added an interactivity to the fair that allowed people to tune into live broadcasts from radio stations across the globe, inviting friends or strangers on a sonic trip whilst in the centre of London.
As every year, SOAS Radio was present broadcasting live from its mobile studio, interviewing the organisations who were exhibiting their work, such as Gharghasht from Afghan Voice Radio with interviewer Fredrik Molin below.
For the first time we offered workshops on radio documentary – given by David Prest from Whistledown Productions – and talk show radio – given by Max Graef working with Roundhouse Radio, that gave the public access to industry professionals who work in London and internationally.
As evening arrived the event moved into the Brunei Lecture Theatre for a panel discussion with Carlos Chirinos (NYU, Africa Stop Ebola), Caroline Mitchell (University of Sunderland, Tansnational Radio Encounters), Stephen Silverwood (Refugee Radio Brighton) and James Deane (Director of Policy and Learning at BBC Media Action).

Topics addressed during the panel discussion ranged from the the state of community radio in developing areas and areas plagued by conflict or authoritarian regimes to various forms of radio such as podcasts and speech radio, to funding for media. As well as all of this we were delighted by the sounds of the Silk and Bamboo Ensemble, who concluded the Radio Fair with a traditional Chinese music performance.
We'd like to thank all of those who came to participate in this event – the lively atmosphere generated by people who share passion for radio and belief in its potential as a medium for empowerment made for a memorable celebration.
Written by Anna Yates. Photos by Bibiane Tecle Bahoken & Lizzie Buchanan.
Interview with Terre Thaemlitz
Terre Thaemlitz (1968) aka (G.R.R.L., Kami-Sakunobe House Explosion K-S.H.E, Social Material, Teriko, Terre's Neu Wuss Fusion, DJ Sprinkles) is an award winning, Japan based multi-media producer, writer, public speaker, educator, audio remixer, DJ, transperson and owner of the Comatonse Recordings record label.
I was first introduced to Thaemlitz's body of work through her DJ Sprinkles moniker. A few years ago a friend recommended the mix compilation 'Where Dancefloors Stand Still' whose title was a comment on Japan's fuzoku laws. I have since familiarised myself with her work and interviewed him on developments in online radio, Japan, digital culture and club culture. Unable to meet due to a tight touring schedule, the following interview was conducted over e-mail on December 5th 2016.
Q: First off tell us about your "Naisho Wave Manifesto", you did a reading last year at Café Oto in London and have given presentations since, what has the response been, in person and online?
It was a text written for the first issue of the Japanese cultural journal "Farben," and the title translates into English as "Secrecy Wave Manifesto." It was published in both Japanese and English, and is basically a rewrite of "Social Media Content Removal Fail: YouTube videos 'no longer available due to a copyright claim by Terre Thaemlitz'" for the Japanese readership. There was also a limited edition of 100 copies with a 7-inch record.
The main point of the text was to think about how strategies of silence and withholding have historically aided and been cultivated as means of protection within Queer communities, and question the ways in which the bombast of contemporary "populist" online culture (ie. believing everything is best served by having the widest distribution possible) robs us of those tools and site specificities. I discuss my struggles to keep files out of YouTube and Soundcloud – and the impossibility thereof – as examples of how a naive enthusiasm to "share" can betray the minor communities that uploaders wish to "celebrate."
The responses in person at public readings have been surprisingly engaged and productive to discussions, I'd say. Most people seem to "get it" in a way they had not thought about before. To the contrary, most online comments/reactions have been predictably flame-oriented, including YouTube users continuing to upload my projects with comments that they are aware of my stance, and even including links to my text under the uploads. Typical online pettiness. And as I say in the text, it's a shame that so much of my online presence can be determined by those kinds of people (even 'fans') who least understand the intentions behind the projects they insist upon uploading.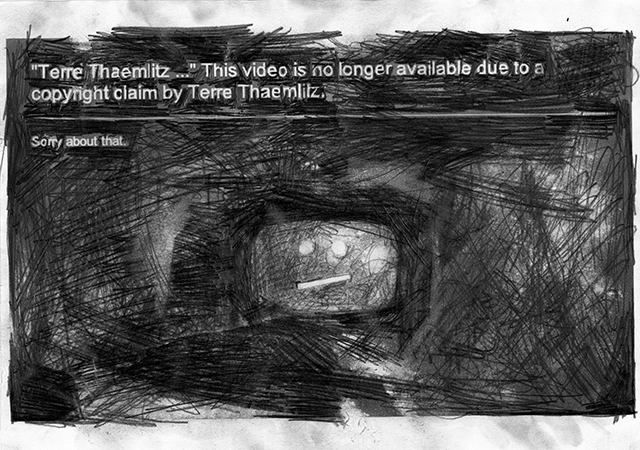 Q: Speaking of Manifestos, the Black Madonna recently published a personal manifesto where she claims "Dance music (…) needs DJ Sprinkles (…)", what do you make of this claim and to what extent can one problematize how personal/identity politics are becoming a social trend used to market producers, artists, musicians and DJs?
I saw her response to Trump winning the election. She's amazing, I love her. In typical Black Madonna fashion, it was marvelously structured with politicized personal narratives and motivating affect. I mean, she's really well versed at that stuff, and it's always great to read. But there was one line in there about how "We are the people who refuse to dance in secret." And this struck me as very American in its equation of visibility with empowerment – which is fine, considering it's in response to Trump's US presidential win – but, yes, very American. And, kind of going back to the Secrecy Wave thing, as someone whose life is much more shaped and facilitated by closets than Pride[TM], I question the notion that secrecy is always destructive or traumatic (while never denying that those are also often components!). Of course, here in Japan, with the fueihou cabaret laws it is still a requirement that we dance in secret within most venues which are too small to qualify for dance permits to begin with. And given the legally imposed sterility of the larger clubs since the fueihou's revisions (brighter interior lighting so people can't 'hide' in corners and do 'bad' things, etc.), it is clear that it is only the grey zones of secrecy, ambiguity and illegality that anything culturally challenging could happen. So I think there are still many contradictions around visibility and empowerment that are constantly failing to find language within the sphere of mainstream-friendly humanist discourses. Of course, I am not talking about replacing one method with another – I am talking about simultaneity, contradiction and hypocrisy as strategies unto themselves that we can employ, and there is an established history of how to do that within Queer histories of which we seem to be constantly erasing and robbing ourselves for the sake of Pride[TM].
Q: You work with an array of mediums always basing your work in political realities, how does this get expressed in house music for instance, does it require bridging music and text and/or image, i.e. Midtown 120 Blues with accompanying booklet, narration etc. or can it be purely transmitted through the audible affect that works differently on bodies but nevertheless is charged with some singular politic-aesthetic subjectivity?
It rarely gets conveyed through the music. Music is a horrible format, crippled by the vagaries of poetry. I hate it. For me, the more interesting discussions rest in how certain cultural circumstances gave rise to the conditions of production that resulted in the genres played in clubs, and the complex historical influences and relationships we develop in relation to that media, how it regurgitates and reinvents itself, etc. Like, all the clubs that were really interesting for me in the '80s played pretty shitty music – not in small part because so many drag queens insisted upon lip syncing to trashy pop tunes. For me, it was all about the contexts, and social struggles of the people therein. The soundtrack was really sonically uninteresting for me. I guess in that way you could say my relationship to clubs is a bit like a non-believer who attends church just for the community. I prefer speaking of that experience of social disbelief, but that means not being able to really engage in that other 'believer' discussion about audible affect or other sonic appeals to a 'faith' in music.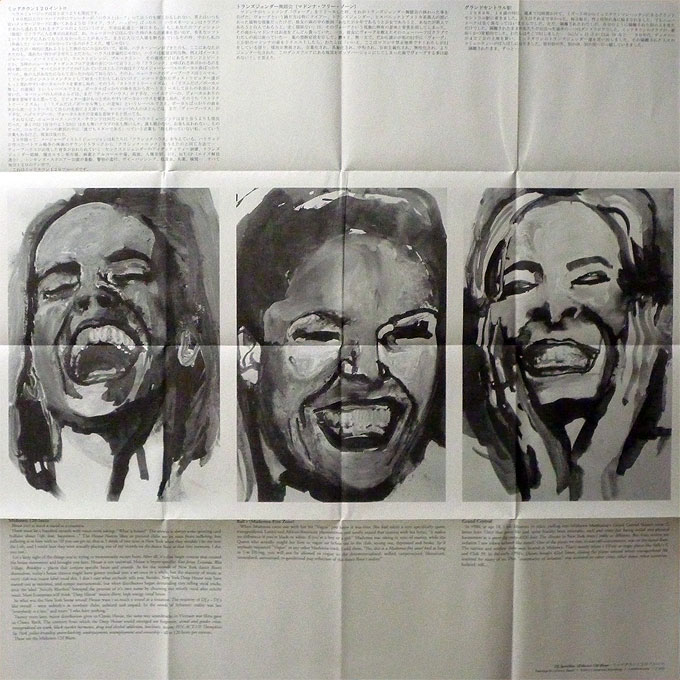 Q: You rereleased Simon Fisher Turners track 'Shishpananga' from 'The Epic of Everest' last year on Comatonse and recently released the debut album of Will Long. Both feature remixes/dubs by yourself on the B-side, Is this a format that will continue for future releases and what can we expect from Comatonse in the near future?
Will and I are working on another album of A/B-sides, so definitely. I think at this point, the only way for me to really keep the DJ Sprinkles project viable despite its visibility is to keep decentralizing my role as 'author' or 'originator' through remixing and things like that.
I've got some other solo projects in the works, under different aliases, that will eventually come out on Comatonse. However, my schedule keeps getting so delayed that I don't feel it's the right time to talk about them yet.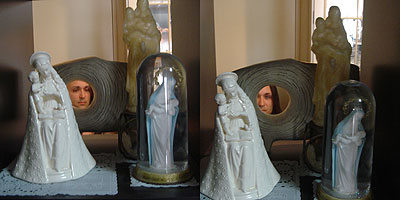 Q: Your multimedia album Soulnessless deals with an in-depth critique of religion. It was released on 16GB microSD cards and contained a letter explaining the sensitive nature of the material and the potential risks it posed to people who you collaborated with. In what other ways is it possible to ask listeners to socially participate in building subcultures through collective power of restraint and cooperation?
Yes, maybe to further explain that for people unfamiliar with the project, some of the collaborators living in countries where religious affiliation is mandatory had concerns about web searches on their names quickly pointing their participation in an atheist project. You know, from the production side, other than trying to explain things to people matter-of-factly, I don't know how else to really ask things of listeners. Unfortunately, there is always the risk of people taking on such requests as a challenge, somehow being all the more inspired to 'disobey' with a juvenile punk-rock gesture. "Fuck you, I'll upload it if I want to!" Ultimately, we need to break the alienation and isolation of 'production' and 'consumption' – not through some idillic connection between a consumer and I, but in the conversations we each have with those around us, sharing information and ideas on how to cultivate trust in specific contexts, rather than the kind of socially detached meta-trust implied by online sharing, blogging, etc.
Q: You previously recorded and produced an audio drama called the 'Laurence Rassel show' for German Public Radio which was eventually banned from broadcast. Do you see any potential for online radio with regards to your stance on offline culture?  For example, can a radio station function in today's digital landscape where it broadcasts online but actively partakes in 'offline' politics, perhaps like the pirate radio stations in Koenji?
Yeah, it was cancelled because it focused too much on the 'F-word': Feminism. They wanted a more trendy sequel to 'Trans-Sister Radio' focussing on the T-word.
Although I haven't listened to the radio for decades, I do find the idea of one-pass broadcasting interesting. I like the idea of things being lost once they are over. Unfortunately, today most everything is archived and available on demand, which is fine for mass-media stuff that wants to be circulated as broadly as possible, but it's not of interest to me at all. I also think most listening is happening in solitary isolation these days. The radio is not as social or communal of a device as it used to be, in the sense of people hearing things in groups, or talking with each other about what they heard the day before, etc. The paradigm has shifted because we individually have more control over what we can access and hear.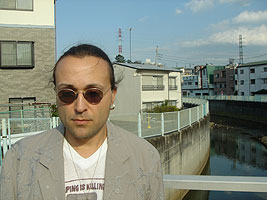 Q: The recent revisions of the Fueeihou law saw you and several other notable Japanese DJs and club owners respond with concern to the Neo-liberal language of the "Declaration On the Future Of Japan's Club Culture". The signees claim that 'Japans club culture is taking a giant step forward', is this related to the ways in which the city will reshape itself for the 2020 Olympics? Have there been any noticeable effects with regards to the sex and nightlife industry since the revisions and the publication of your response?
Yes, I do think the Olympics have played a part in the revisions moving forward as they did – not only in terms of schedule, but in terms of their limited and conservative vision of culture and morality. The legal revisions certainly do not give us more cultural mobility than necessary for mainstream, touristic clubbing. I'm sure that people who say 'Bro' a lot can have a great time.
Of course, my response did not have any effect upon the mainstream workings around these issues, but it does seem to have triggered a lot of discussion between people working in small venues where it remains illegal to dance at any time. I feel they speak to me more openly about their concerns now, so I'm grateful to be a part of that dialogue as well as participate in their spaces. Several club owners told me they feel more pressure from police and surrounding businesses, even though the incidents of police coming into clubs has gone down – fewer visits, but feeling closer to a kind of escalation of legal trouble when they do happen.
One of the things we often talk about is the lack of 'underground-ness' in Japan today. There is so little edge, perversion, or critical challenges put to mainstream notions of how small spaces might socially function. There is a real absence of sexual variance, too. Every place seems to be a conventional straight pick-up scene with drunk guys shouting too loudly to deep house music that does not warrant constant "woot-woot" screaming. To be blunt, I can't recall the last time I had an erection in a club.
Explore Thaemlitz's website here.
All images courtesy of comatonse recordings.